GET YOUR FREE CONSULTATION! CALL NOW 380-220-4879
Umbilical cord blood and tissue collection in Columbus Ohio
Umbilical cord blood and tissue are collected immediately after birth via a non-invasive and pain-free procedure.
The umbilical cord is clamped and cut as usual, but instead of discarding the placenta and umbilical cord, they are collected by a trained healthcare professional.
The blood is extracted from the cord using a sterile needle and collected into a specialized bag with anticoagulants to prevent clotting. The tissue is collected by cutting a small piece of the cord and placing it into a sterile container.
Both cord blood and tissue are then transported to a laboratory for processing and storage.
This procedure is a safe and effective way to collect valuable stem cells that can be used for future medical treatments.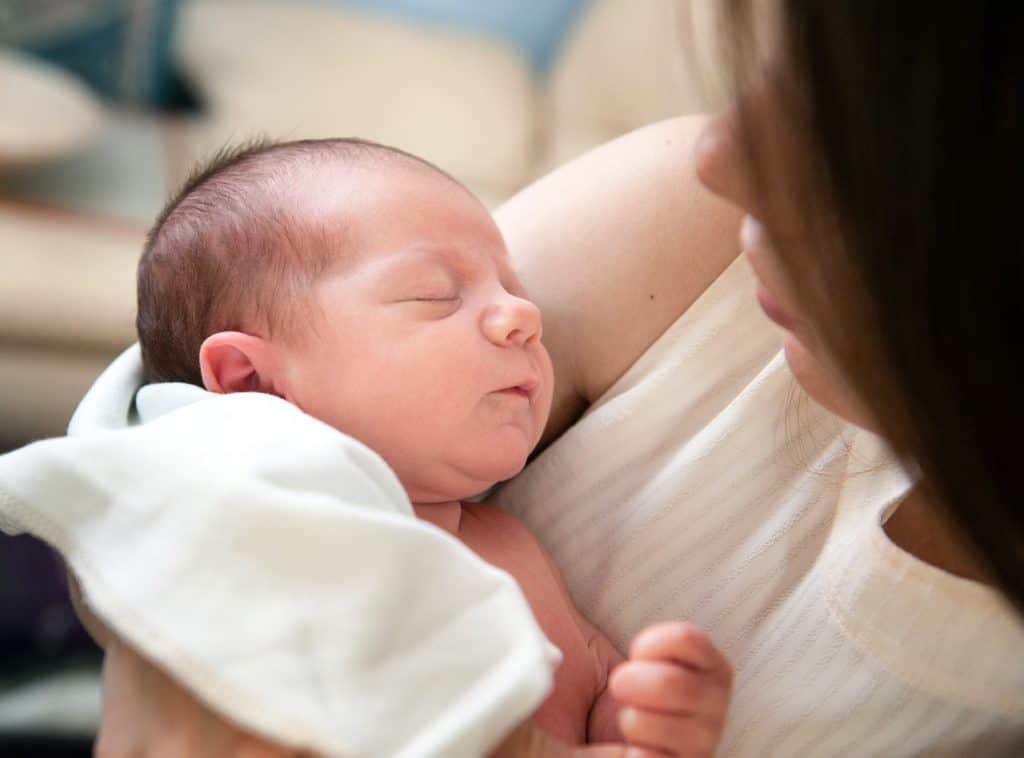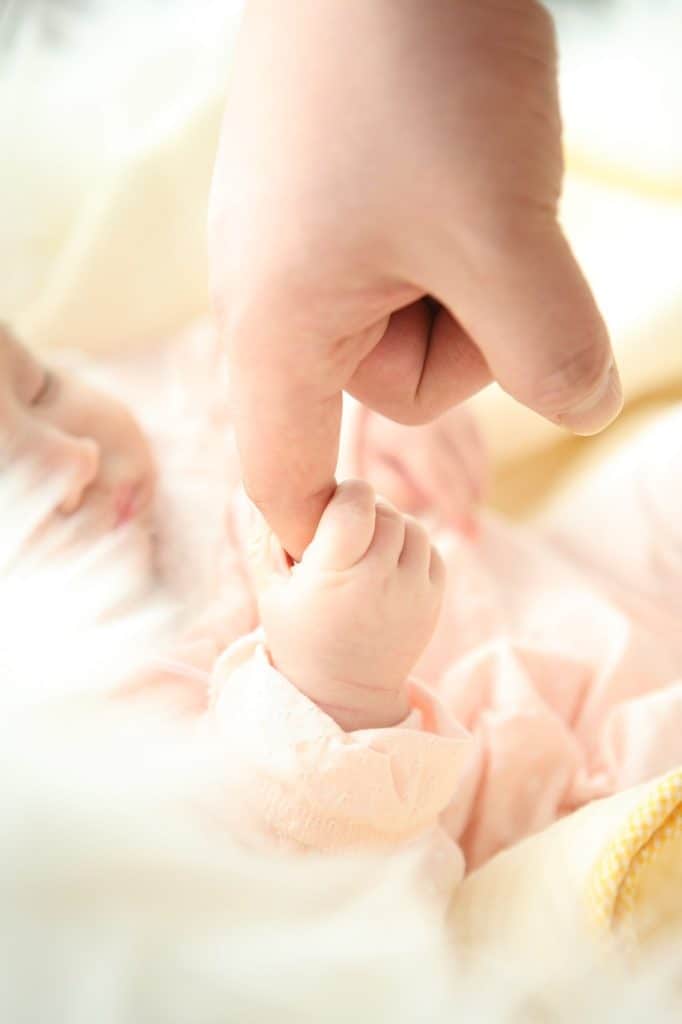 CORD BLOOD BANKING IN COLUMBUS OHIO
What is Cord Blood banking in Columbus Ohio?
Cord blood banking is a procedure that has been gaining increased attention in the medical world for its potential to help treat a range of diseases and medical conditions.
In simple terms, cord blood banking involves collecting and storing stem cells from a newborn's umbilical cord. These stem cells are rich in potential and can be used to help treat a range of illnesses, including certain cancers, blood disorders, and genetic diseases. As a result, many expectant parents are now considering cord blood banking as a way to secure their child's health for the future.
The process of banking umbilical cord blood involves collecting the blood immediately after birth and sending it to a specialized facility for processing and storage.
The cost of storage can vary depending on the service provider and the length of storage time chosen. There are many factors to consider when deciding whether to bank cord blood, including family medical history and the potential future use of the stem cells.
What is cord and tissue banking in Columbus Ohio?
Cord tissue banking involves the collection and storage of the cord tissue, which is the gel-like material that surrounds the blood vessels in the umbilical cord. This tissue is rich in stem cells, which are the building blocks of the body's immune and blood systems. The stem cells found in cord tissue are different from those found in cord blood, making it a valuable resource for future treatments.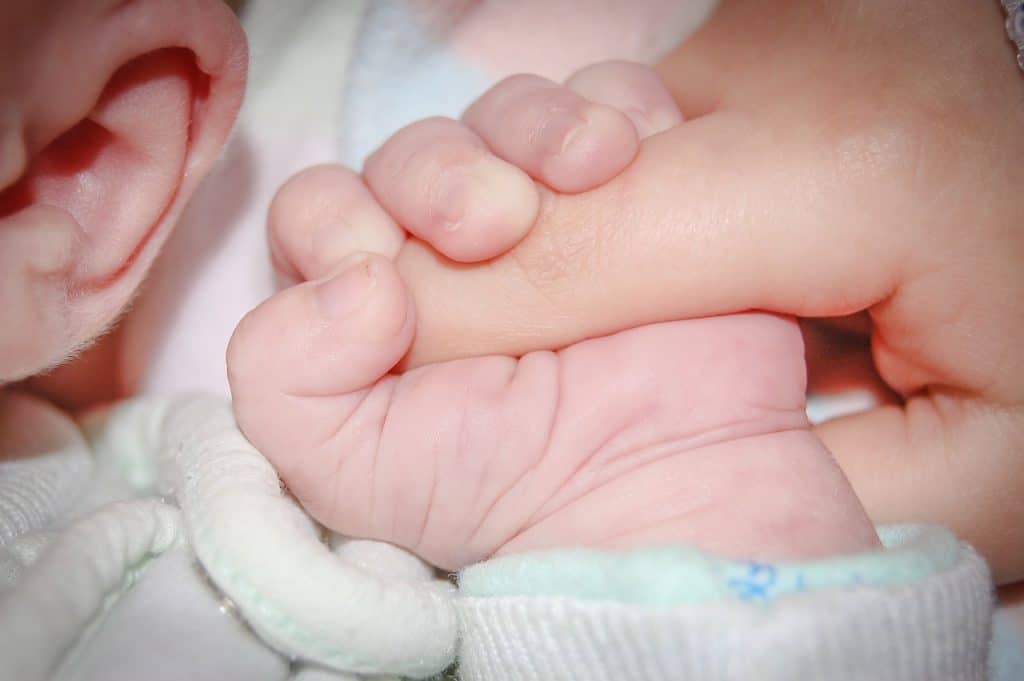 Umbilical cord blood and tissue storage near Columbus Ohio 
Umbilical cord blood and tissue are valuable sources of stem cells, which have the potential to treat a wide range of diseases.
To ensure the preservation of these stem cells, they are collected at the time of birth and stored in specialized facilities.
The most common method of storage is cryopreservation, where the stem cells are slowly frozen and stored in liquid nitrogen at -196°C.
This ensures that the stem cells can be retrieved and used for medical purposes for many years to come. Additionally, many cord blood banks also offer the option to store the umbilical cord tissue, which contains a different type of stem cell that can also be used for medical treatments.
Overall, proper storage of umbilical cord blood and tissue is crucial for their potential use in future medical treatments.
Columbus, Ohio
Welcome to Columbus, Ohio, the capital city of the Buckeye state and a vibrant hub of business, culture, and entertainment. Columbus is a thriving metropolis anchored by one of the largest universities in the country, The Ohio State University. This bustling city offers a perfect blend of urban and natural beauty, with world-class attractions, lush green parks, and a booming economy.
As you explore Columbus, you'll discover a rich history dating back to the early 1800s, when the city was founded by Lucas Sullivant. The city's name honors the famed Italian navigator Christopher Columbus, the first European to discover the New World. Today, Columbus boasts a diverse community, the country's best zoo, a thriving culinary scene, and an abundant art and music culture.
Join us as we dive into the history, culture, and attractions that make Columbus so unique. We'll highlight the city's must-see landmarks, from the Ohio Statehouse to the North Market, and share insider tips on
1. Vibrant city with diverse culture
Columbus, Ohio is a vibrant city with a diverse culture that offers something for everyone. The city boasts a variety of ethnic neighborhoods, each with its own unique charm and cultural events that celebrate the city's diverse population. This diversity is reflected in the city's world-class museums, galleries, and theaters which showcase the best of art, music, and theatre from around the world. From the Franklin Park Conservatory and Botanical Gardens to the Columbus Museum of Art, the city is full of cultural experiences that enrich the lives of visitors and residents alike. Columbus is a welcoming, inclusive city that celebrates its diversity and provides opportunities for everyone to experience the riches of its multicultural heritage.
2. Home to Ohio State University
Columbus, Ohio is a vibrant city with a rich cultural heritage and many attractions. One of the most notable aspects of this city is that it is home to Ohio State University, a prestigious public research institution that is recognized around the world for its academic excellence, research capabilities, and outstanding sports programs. As one of the largest universities in the country, Ohio State offers a wide variety of degree programs in fields ranging from agriculture and engineering to social sciences and the humanities. Students and researchers from around the world come to Ohio State to learn, grow, and develop new skills, contributing to the diverse and dynamic atmosphere of the city. The presence of Ohio State University also offers many opportunities for businesses and non-profit organizations seeking to partner with a world-class institution to advance their research, product development, or community outreach efforts.
3. Rich in arts and entertainment
Columbus, Ohio has built a reputation as a thriving city, rich in arts and entertainment. It boasts a diverse mix of cultural attractions, from performing arts venues and art galleries to music festivals and museums. The city's art scene is anchored by the Columbus Museum of Art, which showcases both national and international works of art. Additionally, the Ohio Theatre, the Southern Theatre, and the Palace Theatre, all owned by the Columbus Association for the Performing Arts, are prestigious landmarks that host a variety of shows, concerts, and operas. Beyond the walls of the city's institutions, Columbus has also garnered a reputation for its lively street art culture, with murals and installations adorning building facades throughout downtown. With an abundance of cultural events and institutions, Columbus offers an endless array of entertainment options for residents and visitors alike.
4. Thriving tech and startup scene
Columbus Ohio is known for its thriving tech and startup scene. The city has been actively creating an environment that supports the growth of businesses in the tech industry. Columbus is home to numerous startup accelerators and incubators that provide resources, mentorship, and funding opportunities to entrepreneurs. The city has also attracted major tech giants such as Amazon, which established a distribution center in Columbus, and CoverMyMeds, a healthcare technology company that was acquired by McKesson in 2017 for $1.1 billion. Additionally, Columbus is known for its annual tech event, the Columbus Startup Week, which brings together entrepreneurs, investors, and industry leaders to share knowledge and network. With all of these resources, Columbus Ohio continues to solidify its position as a hub for innovation and entrepreneurship in the tech industry.
5. Hub for finance and insurance
Columbus, Ohio is increasingly establishing itself as a hub for finance and insurance. Home to several Fortune 500 companies like Nationwide and American Electric Power, the city has gradually built a reputation as a center for financial and insurance services. The city's stable economy, skilled workforce, and favorable business environment are some of the key factors that have driven the growth of these industries. Additionally, the city's proximity to the Ohio State University has provided a steady stream of young, talented professionals, contributing to a vibrant and growing industry. This development has made Columbus a great destination for businesses and professionals interested in finance and insurance.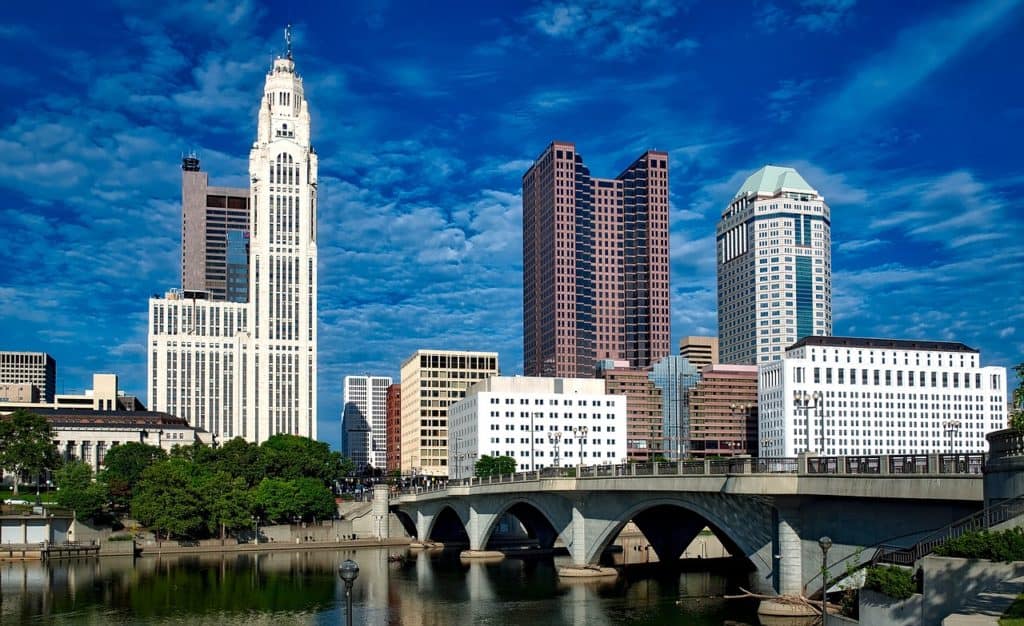 6. Eclectic food and drink options
Columbus, Ohio is known for its diverse and eclectic dining scene, with a wide range of food and drink options that cater to all tastes and preferences. From classic American fare to innovative fusion dishes that combine various cuisines, there is no shortage of culinary delights to explore in this vibrant city. Whether you're looking for a cozy café to enjoy a locally roasted cup of coffee or a lively bar that serves craft beers and artisanal cocktails, Columbus has something for everyone. With numerous food festivals, farmers' markets, and food truck rallies held throughout the year, locals and visitors alike can take delight in discovering new and exciting culinary experiences in this thriving Ohioan city.
7. Beautiful parks and outdoor spaces
Columbus, Ohio is a city that boasts a wealth of beautiful parks and outdoor spaces, offering plenty of opportunities for residents and visitors alike to enjoy nature and get some fresh air. With over 200 parks in the city, covering more than 20,000 acres, there is no shortage of green spaces to explore. Some of the most popular spots include the Franklin Park Conservatory and Botanical Gardens, where visitors can stroll through stunning indoor and outdoor gardens, and the Scioto Mile, a vibrant riverfront park with fountains, sculptures, and scenic views of the downtown skyline. Other notable parks include the Whetstone Park of Roses, a fragrant and picturesque rose garden, and Goodale Park, a historic and charming neighborhood park known for its iconic arches and diverse community events. Overall, Columbus Ohio's beautiful parks and outdoor spaces highlight the city's commitment to promoting health and wellness, and provide a welcome retreat for anyone seeking a breath of fresh air.
8. Abundance of family-friendly activities
Columbus, a vibrant city located in the heart of Ohio, boasts an abundance of family-friendly activities. From the nationally recognized Columbus Zoo and Aquarium, where kids can get up close and personal with exotic animals, to the COSI science museum, where hands-on exhibits and special programs promote STEM education, the city offers a range of attractions suitable for children of all ages. For those looking to enjoy outdoor activities, the Metro Parks system is a wonderful resource, providing access to over 20 parks with hiking trails, playgrounds, and picnic areas. Families can also visit the Center of Science and Industry (COSI), the Franklin Park Conservatory and Botanical Gardens, and the Ohio History Center, where interactive exhibits and engaging programming guarantee a fun and educational experience for everyone.
9. Easy access to major highways
Columbus Ohio boasts great connectivity with other parts of the state and beyond, thanks to its strategically located major highways. The city's easy access to major highways, such as I-70, I-71, I-270, and I-670, makes it a great location for businesses that rely on efficient transportation to move goods and services. This feature provides a significant advantage for businesses located in Columbus, allowing them to easily connect with regional markets and national transportation networks. Furthermore, Columbus Ohio's location within a day's drive of more than half of the population of the United States makes it an ideal location for businesses seeking to serve a broad customer base. With easy access to major highways, businesses can confidently move their goods, services, and personnel, saving time and resources. This feature has also enabled Columbus to attract a range of businesses from startups to Fortune 100 companies, establishing the city as a hub for business and commerce.
10. Umbilical cord blood and tissue banking in Columbus Ohio
Umbilical cord blood and tissue banking is a process that requires professional care and expertise. In Columbus Ohio, there are various reliable blood and tissue banking institutions that cater to families who want to give their newborns a chance for better health in the future. These institutions prioritize proper handling, efficient processing, and secure storage of umbilical cords and tissues for potential use in medical treatments and research. Columbus Ohio families can benefit from the opportunity to store their child's stem cells for future use should the need arise. Banks in Columbus Ohio ensure FDA-approved processes, and their facilities adhere to strict standards for storage, inventory, and quality assurance. By preserving the umbilical cord blood and tissue, families can potentially mitigate the risks of several diseases for themselves or a family member, and these cord blood banks in Columbus Ohio provide valuable support to help families take a proactive approach to their health.
In conclusion, Columbus, Ohio is a vibrant city with much to offer to both tourists and residents. From its rich history to its diverse food scene, there is something for everyone in this Midwestern gem. As one of America's fastest-growing cities, it's clear that Columbus is on the rise, with exciting new developments and attractions popping up every year. Whether it's visiting the impressive Franklin Park Conservatory, cheering on one of the city's sports teams, or exploring the city's unique neighborhoods, Columbus is a destination worth experiencing.
GET YOUR FREE CONSULTATION! CALL NOW 380-220-4879

GET YOUR FREE CONSULTATION! CALL NOW 380-220-4879

GET YOUR FREE CONSULTATION! CALL NOW 380-220-4879