Umbilical cord blood and tissue collection in Austin Texas
Umbilical cord blood and tissue are collected immediately after birth via a non-invasive and pain-free procedure.
The umbilical cord is clamped and cut as usual, but instead of discarding the placenta and umbilical cord, they are collected by a trained healthcare professional.
The blood is extracted from the cord using a sterile needle and collected into a specialized bag with anticoagulants to prevent clotting. The tissue is collected by cutting a small piece of the cord and placing it into a sterile container.
Both cord blood and tissue are then transported to a laboratory for processing and storage.
This procedure is a safe and effective way to collect valuable stem cells that can be used for future medical treatment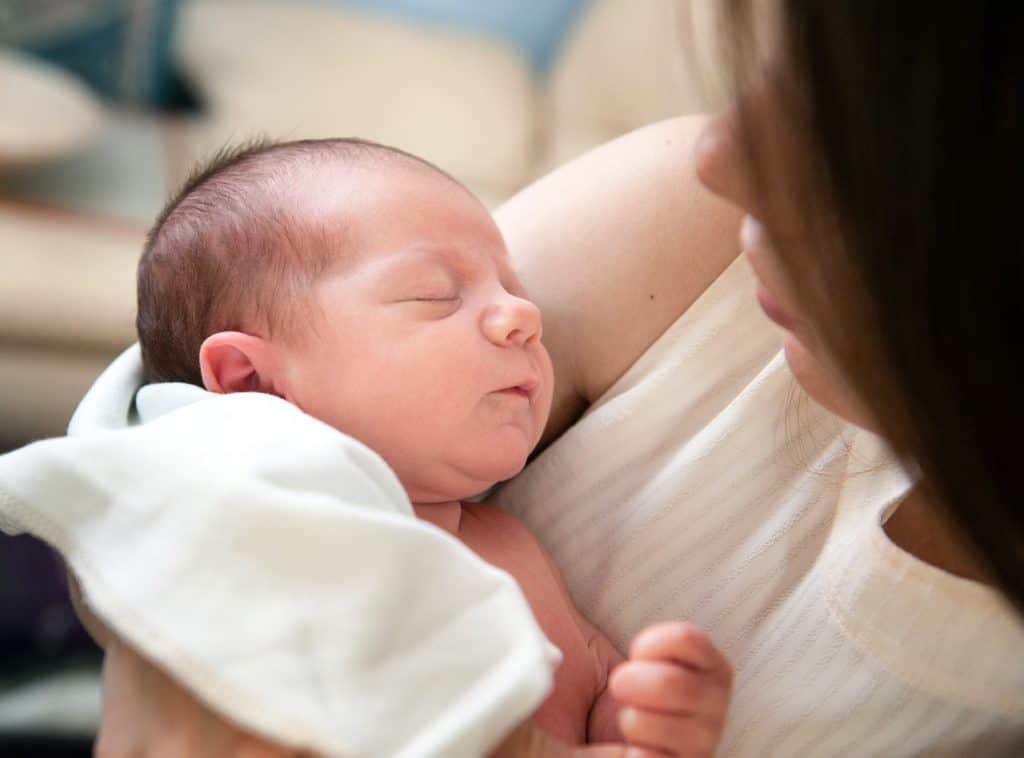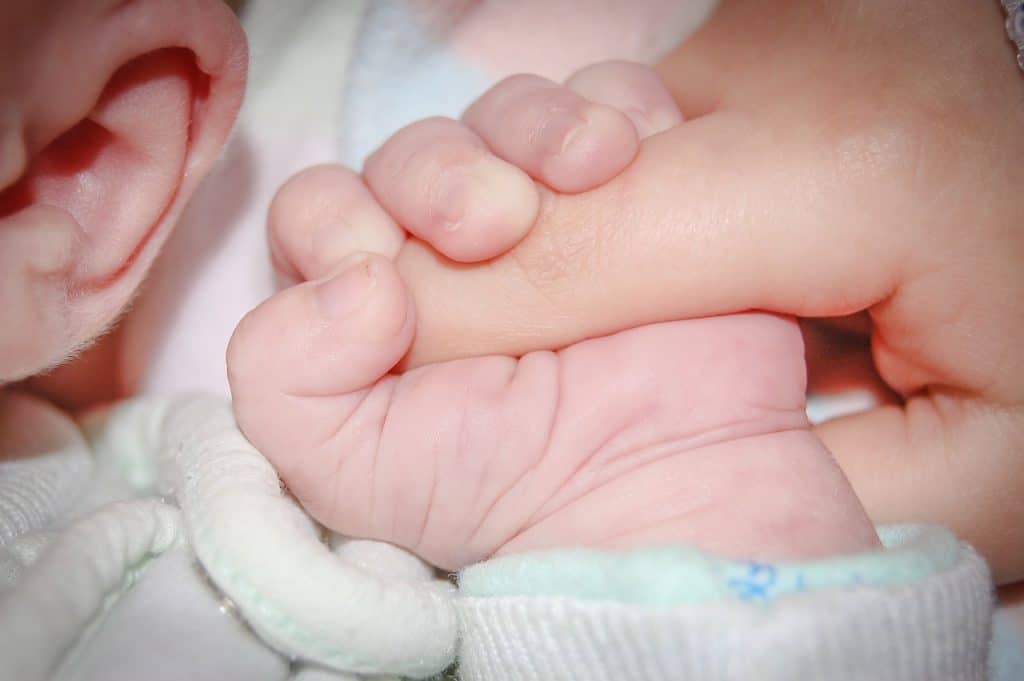 Umbilical cord blood and tissue storage near Austin Texas
Umbilical cord blood and tissue are valuable sources of stem cells, which have the potential to treat a wide range of diseases.
To ensure the preservation of these stem cells, they are collected at the time of birth and stored in specialized facilities.
The most common method of storage is cryopreservation, where the stem cells are slowly frozen and stored in liquid nitrogen at -196°C.
This ensures that the stem cells can be retrieved and used for medical purposes for many years to come. Additionally, many cord blood banks also offer the option to store the umbilical cord tissue, which contains a different type of stem cell that can also be used for medical treatments.
Overall, proper storage of umbilical cord blood and tissue is crucial for their potential use in future medical treatments.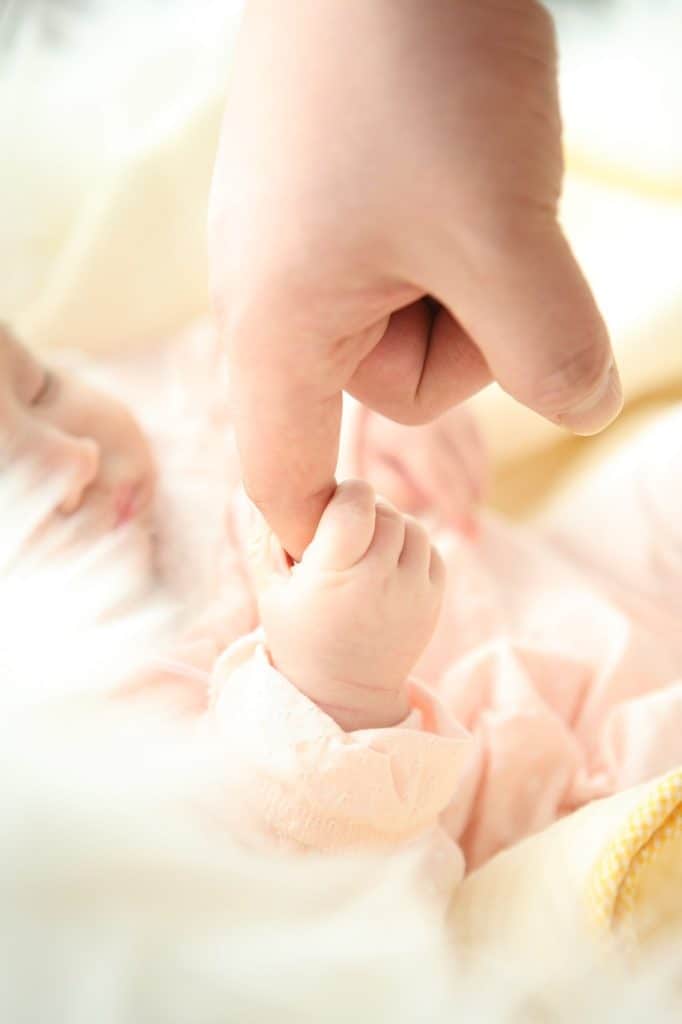 CORD BLOOD BANKING IN AUSTIN TEXAS
What is Cord Blood banking in Austin Texas?
Cord blood banking is a procedure that has been gaining increased attention in the medical world for its potential to help treat a range of diseases and medical conditions.
In simple terms, cord blood banking involves collecting and storing stem cells from a newborn's umbilical cord. These stem cells are rich in potential and can be used to help treat a range of illnesses, including certain cancers, blood disorders, and genetic diseases. As a result, many expectant parents are now considering cord blood banking as a way to secure their child's health for the future.
The process of banking umbilical cord blood involves collecting the blood immediately after birth and sending it to a specialized facility for processing and storage.
The cost of storage can vary depending on the service provider and the length of storage time chosen. There are many factors to consider when deciding whether to bank cord blood, including family medical history and the potential future use of the stem cells.
What is cord and tissue banking in Austin Texas?
Cord tissue banking involves the collection and storage of the cord tissue, which is the gel-like material that surrounds the blood vessels in the umbilical cord. This tissue is rich in stem cells, which are the building blocks of the body's immune and blood systems. The stem cells found in cord tissue are different from those found in cord blood, making it a valuable resource for future treatments. 
Austin Texas
Welcome to our latest blog post, where we explore the cultural hub of the Lone Star State – Austin, Texas. Brimming with a vibrant music scene, mouth-watering culinary delights, and a lively community spirit, this city has become a haven for creatives, entrepreneurs, and students alike. Known for its slogan, "Keep Austin Weird," it prides itself on its eccentricity, free-thinking, and deep-rooted Texan heritage.
Nestled in the heart of the Texas Hill Country, Austin features a stunning natural landscape that has been woven seamlessly with modern architecture, making it a breathtaking destination for tourists and locals alike. Home to the beautiful Lady Bird Lake, scenic hikes in the Barton Creek Greenbelt, and the picturesque Mount Bonnell, there is no shortage of outdoor adventures to be had in Austin.
Beyond the scenic natural attractions, Austin is also teeming with cultural landmarks. Its downtown district, a bustling collection of shops, restaurants, and bars, hosts some of the most
1. Home to over 2 million residents
Austin, Texas is a vibrant and rapidly growing city that is home to over 2 million residents. As the capital of Texas and one of the fastest-growing cities in the United States, Austin has attracted people from all over the country with its booming tech industry, thriving arts scene, and abundance of outdoor activities. The city is known for its warm climate, friendly residents, and laid-back atmosphere, which has earned it the reputation of being one of the most livable cities in the country. As Austin continues to grow, there are plenty of opportunities for residents to explore new neighborhoods, try new restaurants, and immerse themselves in the unique culture that makes this city so special.
2. Capital of the Lone Star State
Austin, Texas is a dynamic and vibrant city that serves as the capital of the Lone Star State. The city has a rich and diverse history, with roots dating back to the 1830s. Today, Austin is known for its thriving music scene, world-class cuisine, and innovative technology industry. It is home to numerous universities, including the University of Texas at Austin, which is one of the largest and most prestigious universities in the country. The city's economic growth continues to attract businesses and entrepreneurs from around the world, making Austin one of the fastest-growing cities in the United States. As the capital of Texas, Austin is a hub of political activity and hosts numerous events and conferences throughout the year. It is a must-visit destination for anyone looking to experience the best of Texas culture and innovation.
3. Known for its diverse population and vibrant culture
Austin, Texas is a unique and vibrant city known for its diverse population and thriving cultural scene. The city is home to a wide range of cultures and ethnicities, which has helped to shape and define its dynamic character. Visitors to Austin are often struck by the city's welcoming and accepting attitude towards people from all walks of life. Perhaps it's due to the fact that Austin is a college town, with the University of Texas located at its heart. This has attracted a young, creative and educated populace that has helped to foster a lively arts and music scene, as well as a burgeoning tech industry. All in all, Austin is a city that offers something for everyone, whether you're interested in history, the arts, food, music, outdoor recreation or just soaking up the lively vibes of this one-of-a-kind city.
4. Numerous outdoor recreation activities available
Austin, Texas is a city that has no shortage of outdoor recreational activities for residents and visitors alike. Whether you are an avid hiker, cyclist, or water sports enthusiast, there is something for everyone in this vibrant city. One of the key draws to the area is the numerous outdoor recreation activities that are available year-round. The city's temperate climate allows for outdoor adventures nearly every day of the year, making it an ideal destination for those looking to stay active and enjoy the natural beauty of the area. From hiking and cycling on scenic trails to kayaking and paddleboarding on Lady Bird Lake, there are countless ways to explore Austin's diverse and beautiful outdoors. In addition, the city boasts several parks, nature preserves, and botanical gardens that provide ample opportunities to experience the local flora and fauna up close. Whether you are a seasoned outdoor enthusiast or just looking to enjoy a leisurely walk or picnic, Austin's outdoor recreation options are sure to impress.
5. Rich history, art, and music scene
Austin, Texas, is a city rich in history that has contributed significantly to the culture of Texan arts and music. The city's rich history can be traced back to the 1830s when it was a small village named Waterloo. It later became the capital of the newly formed Republic of Texas and played a crucial role in the Texas Revolution. Today, Austin boasts a vibrant art scene that attracts visitors from all over the world. From modern galleries like the Blanton Museum of Art to local artist studios spread throughout the city, Austin's art scene is truly unique. When it comes to music, the city's reputation as the "Live Music Capital of the World" is well deserved. From local venues like Antone's to the iconic Austin City Limits music festival, the city has produced some of the most renowned artists in music history. Whether you are a history buff, art enthusiast, or music lover, Austin is home to a thriving cultural scene that will capture your imagination and leave a lasting impression.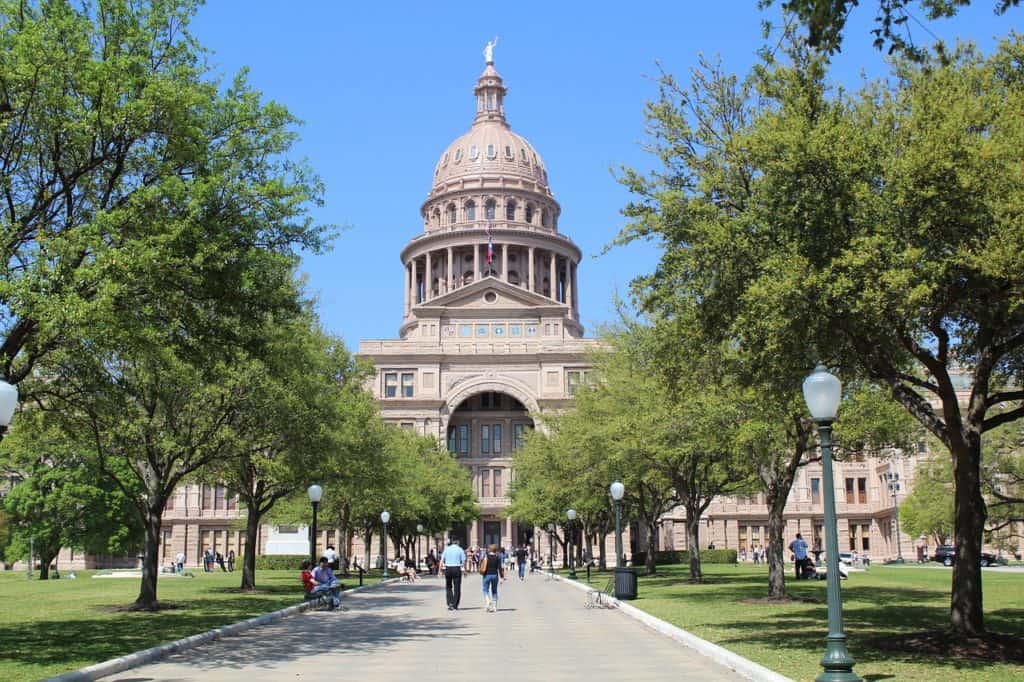 6. An abundance of shopping and dining options
Austin, Texas is a vibrant city that offers its residents and visitors an abundance of shopping and dining options. From local boutiques to upscale malls, Austin has it all. The Domain, in particular, features over 100 luxury and retail stores, including Neiman Marcus, Nordstrom, and Apple. The outdoor shopping center offers beautiful landscaping, a playground for children, and numerous restaurants and cafes. The South Congress Avenue (SoCo) district is another popular shopping destination, known for its eclectic mix of vintage boutiques, art galleries, and cafes. Additionally, the city boasts a wide range of dining experiences, from food trucks to fine dining restaurants. The East Austin neighborhood, in particular, is home to a variety of globally inspired eateries, such as Thai Kun, Kemuri Tatsu-ya, and Veracruz All Natural. With a mix of traditional Texan cuisine and international flavors, Austin's dining scene has something for everyone to enjoy.
7. Home to world-renowned universities and research centers
Austin, Texas is a bustling city known for its vibrant culture, live music scene, and mouth-watering cuisine. It is also home to several prestigious universities and research centers that attract students and scholars from all over the world. Some of these noteworthy institutions include the University of Texas at Austin, Texas State University, and Huston-Tillotson University. These universities not only offer a diverse range of academic programs, including engineering, medicine, and business, but also have a significant impact on the city's economy and culture. Additionally, Austin boasts several renowned research centers, such as the Texas Advanced Computing Center and the Dell Medical School, which have contributed significant advancements in various fields. The presence of these world-class universities and research centers in Austin serves as a testament to the city's exceptional infrastructure, resources, and commitment to academic excellence.
8. Major businesses and employers in multiple industries
Austin, Texas has emerged as a thriving business hub with major employers in multiple industries. Some of the largest and most notable businesses in the city include Dell, Inc., Apple, Inc., and IBM, in the technology sector. The city is also home to major employers in healthcare, such as St. David's Healthcare and the Seton Healthcare Family. Other industries represented by major Austin employers include finance and insurance, with companies such as Charles Schwab and Progressive Insurance expanding their operations in the area. These companies and many others contribute significantly to the growth and stability of the Austin economy, making the city an attractive destination for both established and emerging businesses alike. Furthermore, these major employers provide a diverse range of job opportunities across various fields, making Austin an appealing career destination for individuals looking for growth and professional development.
9. Transportation network offering easy access to other Texas cities
Austin, Texas is a thriving city that is attracting new residents and businesses alike due to its vibrant culture, abundant job opportunities, and desirable quality of life. One key aspect of the city's success is its well-connected transportation network that offers easy access to other cities in Texas. This network includes multiple airports, interstates, and highways, as well as public transit systems such as buses, trains, and ride-sharing services. As a result, getting to and from Austin is simple and efficient, allowing businesses and individuals to expand their reach throughout the state and beyond. For those looking to travel to other Texas cities, such as San Antonio, Houston, or Dallas, the transportation options available from Austin are among the best in the region.
10.Umbilical cord blood and tissue banking in Austin Texas
Umbilical cord blood and tissue banking is a rapidly growing industry in Austin, Texas. This process involves collecting and preserving the umbilical cord blood and tissue after a baby is born, which contains valuable stem cells that can be used in medical treatments for a variety of diseases and conditions. Expectant parents are increasingly opting to bank their child's cord blood and tissue, as it has the potential to provide life-saving treatments in the future. In Austin, there are several reputable cord blood and tissue banking companies that offer high quality and reliable services. These companies provide collection kits and comprehensive instructions to expectant parents, as well as secure storage facilities for the preservation of cord blood and tissue. With the importance of cord blood and tissue banking on the rise, it is important for parents in Austin to consider this option in their family planning.
In conclusion, Austin, Texas is a unique and diverse city that offers a great experience for locals and visitors alike. From its vibrant music scene to its beautiful parks and lakes, there is always something to do in Austin. Despite its rapid growth, the city maintains a welcoming and inclusive atmosphere that makes it easy to feel at home. Whether you're a foodie, an artist, a music lover, or just someone looking for an exciting new place to explore, Austin is definitely worth a visit.